Have you recently lost a loved one and feel that someone else is at fault for causing their death? Under Georgia law, you may be able to claim financial compensation for the loss that you experienced. Although this type of compensation can't bring back your loved one or fill the space that they have left in your life, it can go a long way to ensuring that you and your family don't suffer financially.
An Atlanta wrongful death lawyer can provide you with the assistance you need to claim compensation while you mourn your loss. They will help you determine who is liable and the amount you can claim for.
Call Humphrey & Ballard Law today to evaluate your unique circumstances to find out if you have grounds to sue for wrongful death. You can take advantage of a free consultation with our Atlanta personal injury lawyers.
How Is Wrongful Death Defined in the State of Georgia?
Wrongful death can basically be defined as the passing away of a person who would have lived were it not for negligent or intentional actions of another person.
According to the Wrongful Death Act in Georgia, a wrongful death claim can be made when someone dies due to another party's criminal actions, negligence, or a defective product.
Intentional Harm
A wrongful death may be due to an intentional act such as committing a crime like a homicide. A fatality during a robbery can be defined as wrongful death. Nursing home abuse or neglect can also result in wrongful death.
Negligence
An unintentional or negligent act such as a car accident or slip and fall injury may result in wrongful death. Faulty construction and engineering malpractice, pedestrian accidents, and contaminated food or other sanitation issues in commercial establishments.
Examples of negligence include:
A bartender who continues to serve alcohol to a visibly intoxicated person can be held liable as this is illegal and negligent.
Defective products such as household appliances, pharmaceuticals or drugs, medical devices, electronics, vehicles, etc.
Medical malpractice such as surgical errors, errors with medication, misdiagnosis, or medical injuries.
Defective Products
Many defective products cases involve negligence. With that said, deaths from defective products qualify as wrongful death even if the manufacturer wasn't negligent.
If your loved one was a victim of one of the above causes of death, you may be able to claim for wrongful death. Contact Humphrey & Ballard Law to find out whether you have a case.
Who Can File a Wrongful Death Claim in Georgia?
Under Georgia law, only surviving family members or the executor of the estate can sue for wrongful death. This includes the following 4 groups of people:
The surviving spouse of the deceased.
The surviving children of the deceased if there is no spouse.
The surviving parents of the deceased if there is no spouse or children.
The administrator or executor of the estate if there is no spouse, children, or parents.
Extended family such as grandparents, uncles, aunts, cousins, etc. cannot sue for wrongful death in the state of Georgia.
What Types of Damages Are Recoverable in a Wrongful Death Lawsuit?
Damages refer to losses that a person suffered as a result of the death of their direct relative. These losses can be economic (financial) or non-economic. Georgia law allows you to sue for the following damages:
Expenses (such as medical bills or funeral costs) that resulted from the death of the person or were incurred between the date of the injury that caused the death and the date of the death.
Pain and suffering that the decedent suffered before passing away.
The full value of the life of the decedent.
It can be difficult to place a monetary value on compensation for pain and suffering.
The full value of the life of the decedent can consist of both economic and non-economic damages. For example, economic or tangible damage can be the loss of future income expected from the decedent had they lived and non-economic or intangible damage can be the loss of mentorship that a child would have benefited from.
Intangible claims are losses that can be attributed to the quality of life that the deceased would have experienced had their life not been cut short. For example, the jury will consider questions like did they enjoy activities or a busy social life? Did they take pleasure in spending time with family?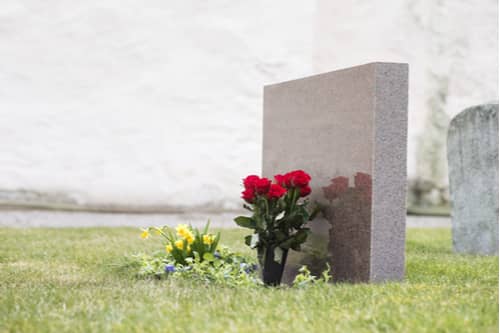 Can the Surviving Family File for Punitive Damages?
Surviving members of the family of the deceased cannot sue for punitive damages in Georgia. Punitive damages are awarded over and above other compensation for economic or non-economic losses in personal injury cases and are aimed at punishing the liable party for acting in a reckless manner that resulted in the fatality to prevent them from repeating the same behavior.
However, the representative of the estate can seek punitive damages in an estate claim if the deceased survived for some time, even a short period, before passing away.
How Is Negligence Proven in a Wrongful Death Case in Georgia?
Wrongful death claims fall under the umbrella of personal injury law. As such, it is necessary to prove negligence in order to determine who is liable (responsible) for paying the damages that form part of the lawsuit. The following 4 elements must be present in order for the plaintiff to prove that the defendant was negligent:
That the defendant had a duty of care towards the deceased.
That the defendant was in breach of that duty of care.
That the defendant's actions caused the death of the person in question.
That losses or damages resulted, in this case, the death and resulting losses.
How Do You Start a Wrongful Death Claim in Georgia?
Under Georgia law, the statute of limitation for a wrongful death claim is two years. This means that you have two years from the date of the death of a loved one to file a claim.
To ensure that things go smoothly, the next step you need to make is to contact a professional Atlanta wrongful death lawyer and have them handle things for you as wrongful death claims can sometimes be complex.
The attorney assigned to your case will help you understand your options, how much you should seek in compensation, and how you can claim it. Apart from that, he or she will also prepare your case and fight for your rights in court to ensure you receive the compensation you deserve.
What Is the Difference Between a Wrongful Death Claim and an Estate Claim?
A wrongful death claim is usually brought by one of the qualifying surviving family members mentioned above. The claim is for the "full value of life" of the deceased and is determined from the deceased's point of view.
Damages in a wrongful death claim include economic damages such as the loss of wages, benefits, and services (such as mowing the lawn). The claim can also include non-economic damages like loss of companionship, care, and advice.
An estate claim on the other hand is normally brought by the representative of the deceased's estate and aims to benefit the heirs or beneficiaries of the estate. The beneficiaries may include family members who qualify to file a wrongful death claim. The estate claim includes economic damages such as funeral expenses, medical bills that the deceased incurred before death. The claim can also include non-economic damages like pain and suffering that the deceased endured before passing away.
Call Our Atlanta Wrongful Death Lawyers Today for Help With Your Case
Wrongful death claims can be complicated, especially if they end up in court. It is up to a jury to decide whether or not to award damages and the amount that will be awarded. The decision can go either way and it is difficult to determine whether or not any damages will be awarded. It is, therefore, crucial to have a lawyer represent you in court in the event of wrongful death.
Your lawyer will also do their utmost to attempt to settle your wrongful death claim out of court. Court trials can be time-consuming and costly. Plus, there is no certainty regarding the outcome. A settlement does not mean that you are compromising or agreeing to settle for less than your claim is worth. It only means that your lawyer will negotiate with the defendant to pay the amount you deserve while avoiding a lengthy and expensive trial.
Over and above this, your lawyer will help determine liability and prove negligence before moving ahead with filing your claim. This will allow you the time and space you need to mourn your loss while having the peace of mind that your legal and financial issues resulting from the death of your loved one are being taken care of by the experts.
At Humphrey & Ballard Law, we specialize in personal injury law and wrongful death lawsuits. If you have lost a spouse, parent, or child as a result of negligence or intentional actions, contact us today at 404-341-0499 for a free consultation to assess your case.