If you were injured in a Riverdale, GA auto accident, you might be entitled to compensation to help pay for medical costs, lost income, physical therapy, and other accident-related losses. Don't struggle with your injuries or go through the insurance claims process on your own.
As experienced personal injury and auto accident lawyers in Georgia, the legal team at Humphrey & Ballard understands that each collision has its own set of obstacles. Our objective is to provide you with comprehensive legal service and assistance as we strive to maximize your compensation.
Call Humphrey & Ballard Law at 404-341-0499 or fill out our contact form for a free consultation with an experienced Riverdale car accident lawyer.
Car Accident Statistics
According to the Georgia Department of Public Health surveys, auto accidents are the primary cause of injury fatalities and the second largest cause of emergency department visits in Georgia.
Below is a look at other eye-opening numbers from the National Highway Traffic Safety Administration on car accidents for the year 2019 in Georgia:
Number of drivers involved in fatal auto accidents: 2183
Number of total traffic fatalities: 1,491
Number of passenger vehicle occupant fatalities: 989 (66% of total traffic fatalities)
Number of speeding-related fatalities: 260 (17% of total traffic fatalities)
Number of pedestrian fatalities: 236 (16% of total auto accident fatalities)
How Much Does a Riverdale Car Accident Lawyer Cost?
The cost of working with a car accident lawyer in Riverdale or around South Fulton can vary, depending on your injuries and circumstances surrounding your car crash.
We at Humphrey & Ballard Law understand your anxiety about legal bills and are here to help. When you engage with our car accident attorneys in Riverdale, you can expect a free, no-obligation initial consultation, as well as skilled counsel on a contingency fee basis. You will owe us no attorney costs unless and until we obtain compensation for you.
What Steps Should I Follow After Being Involved in a Car Accident?
When you incur an injury in any car accident – whether it's a head-on collision or a rollover crash – it can be disconcerting since it can be both physically and emotionally harmful. Knowing what actions to follow after an injury, on the other hand, can help you get on the road to justice, medical and financial recovery. Taking the right measures is very valuable if you decide to file an auto accident claim later on. And this might be crucial in assisting you or a loved one to begin regaining your life.
Seek Medical Attention
Whatever sort of event caused your injury, your first move should always be to get medical attention as soon as possible. Depending on the severity of the injury, you or a loved one may require emergency medical assistance, and receiving it as quickly as possible is critical to avoid severe health concerns.
This step will also result in a record outlining your injuries, which will be important in any future car accident claim. If you receive medical care, retain all medical documents, including any bills you receive. These documents might be crucial in determining the amount of compensation you may be entitled to later on.
Contact Police
If you were involved in an automobile accident that resulted in injuries, contact the police immediately or within 24 hours. Make sure to ask the law enforcement officers about obtaining a copy of the accident report.
Check on Others Involved (Do Not Leave!)
If you are not injured in the accident, check on the others involved. You may have to call 911 emergency services. It is important that you stay on the scene until police arrive. It is vital to remain in order to be able to make any personal injury claims.
Record The Scene
Unless you require immediate medical attention, stay at the scene of the accident for as long as needed to gather evidence to support your car accident claim. Video and photographic evidence will play a significant role in supporting your version of events and maximizing your settlement. Here are some examples of vital evidence you may gather: photos and videos of the crash site, pictures of your injuries, security footage from nearby buildings, if any, etc.
Exchange Info
Obtain the names and contact information of all those involved, including the other driver and witnesses. Obtain the driver's name, license number, car data, address, and insurance information. Eyewitness statements may assist in supporting your story, which may help substantiate your claim.
Never Admit Fault
Choose your words wisely while speaking with anyone present at the scene of the car accident. Don't assign blame – and don't apologize or confess any fault either. Even if you feel your actions were partially or entirely to blame for the accident, NEVER apologize or accept culpability since this might jeopardize your insurance and legal standing.
Call a Car Accident Attorney
Remember that you are free to seek objective expert legal assistance from the experienced Riverdale car accident attorneys at Humphrey & Ballard Law. We handle auto accident cases on a no-win, no-fee basis, so there is no financial risk in contacting us. Allow us to safeguard your interests. Call 404-341-0499 to speak with one of our knowledgeable car accident attorneys in Riverdale.
What is the Average Settlement for an Auto Accident Claim in Georgia?
Given that each case is unique, it is difficult to put a number on an "average settlement." When determining a reasonable settlement for your car accident case, the insurance company will consider medical expenses, automobile repairs, and medical bills. Consult a trusted car accident lawyer near you to get a better idea of how much to expect from your car accident claim.
Based on Georgia's auto insurance rules, here's what you may collect from the other driver's insurance claim following a vehicle accident in Riverdale:
Property damage liability: $25,000 per accident
Bodily injury liability: $25,000 & $50,000 per individual and per accident, respectively
Uninsured motorist bodily injury: $25,000 & $50,000 per individual and per accident, respectively
Uninsured driver property damage: $25,000 with a $1,000, $500, or $200 deductible
When Should I Get an Attorney for My Auto Accident?
As an auto accident victim in Riverdale or anywhere in Georgia, you may be asking: "Should I hire a lawyer? If so, when is the best time to retain the services of a car accident attorney? Do I need to recover from my injuries before consulting a lawyer? Or should I just file my car accident claim with the insurance company and wait for a check?" Sadly, things are rarely that simple.
Please keep in mind that you do not have much time to find a Riverdale car accident attorney. There are strict time constraints for submitting a car accident claim, and failing to fulfill them may result in you being disqualified for the compensation you're owed.
Using the services of a lawyer at the right moment can provide several benefits, including a more significant settlement offer and a faster payout. If you've been in a car crash, you should call a lawyer right away!
Why Do I Need a Lawyer?
Car accident lawsuits are complex, and claims can be challenging to prove without experienced professional legal assistance. Remember that insurers are not on your side, and they frequently use strategies to undervalue your claim to save money.
Even if you feel you have done all required procedures to support your claim, it is a good idea to consult with a lawyer to discuss your legal options and the strengths and weaknesses of your case. Having an expert attorney is enough to improve your chances of recovery.
Case Preparation
Once your Riverdale car accident lawyer is aware of the specifics of the accident, they will begin to prepare for the case by identifying who was to blame and responsible for your injuries. This might be the other driver, another entity, or even multiple parties.
We will file your car accident claim on your behalf and support it with facts and proof such as police records, medical papers, and receipts.
Settlement Negotiations
It may seem like your accident was the most nerve-racking thing you've ever gone through until you bump into the red tape of settlement discussions. Remember that insurance companies primarily care about themselves, and they have no obligation or motivation to assist you during the process. Our auto accident attorneys in Riverdale are expert negotiators and will help you level the playing field.
We will handle all communication with the insurance company to shield you from their aggression and collect facts, documents, and testimony to determine the true worth of your claim to aid in settlement talks and collect the settlement you're owed.
Trial Preparation & Representation
Because we recognize that settlement discussions do not always work out, our Riverdale car accident attorneys begin trial preparation from the beginning. We understand they are more fruitful if we have a well-prepared and trial-ready case.
When working with our legal team, you can be confident that your case is in the hands of experienced and accomplished trial lawyers. Whether it is through settlement or trial, we will ensure that you receive the highest possible compensation.
What Type of Damages Can I Recover?
Damages refer to the losses or harm you have incurred because of a car accident, for which you seek monetary compensation. Depending on the facts surrounding your auto accident, our lawyers can help fight for compensation for all three types of damages, including:
Economic Damages
These damages have a monetary value and are awarded to compensate the auto accident claimant for financial losses. They include:
Medical expenses
Lost income
Lost future wages
Modifications to your property
Rental car expenses
Other out-of-pocket expenses
Non-Economic Damages
These emotional or psychological damages and do not have a specific monetary value. They include:
Pain and suffering
Loss of enjoyment of life
Emotional distress and anguish
Worsening of prior injuries or medical conditions
Loss of consortium
Punitive Damages
Punitive damages are a rare type of damages in Georgia that can only be awarded when the negligent party is deemed to have acted willfully carelessly, maliciously, or severely recklessly. These damages are always awarded to punish the defendant. An example of a vehicle accident case that may entail punitive damages is one involving a motorist who was drunk or intoxicated and knowingly got behind the wheel and caused an accident.
How Much Financial Award Can I Expect to Receive for My Damages?
Victims of car accidents frequently ask how much compensation they will receive for their injuries. It is critical to obtain maximum compensation for all losses in your vehicle accident lawsuit. You may be struggling with financial troubles in your life, especially if you incurred significant injuries.
The experienced lawyers at Humphrey & Ballard Law understand that you want figures. However, there's no way to give an accurate estimate of how much you can recover. The amount that a victim can receive for damages in the aftermath of an automobile accident in Georgia will be determined by a variety of criteria, including:
The severity of the car accident
Proof and credibility of your injuries
The extent of property damage
How soon after the crash you visit a hospital for treatment of injuries sustained
The amount of insurance available
Who is responsible
If multiple parties are liable
Your lost wages
The type of treatment you received for injuries sustained
The permanency and severity of your injuries
As you might expect, compensation for damages varies; having a knowledgeable and experienced auto accident lawyer can help you obtain the maximum compensation you deserve.
How is Fault Determined for Auto Accidents in Georgia?
Georgia is a "fault" state, which implies that whoever is proven to be at fault or is to blame for the accident must pay for the damages. Victims of auto accidents in Riverdale can seek compensation for personal injury and property damage from:
Their own insurance
The other driver's insurer
Through a personal injury lawsuit
However, proving liability on your own might be difficult. It frequently entails analyzing witness testimonies and police reports, reviewing local and state traffic rules, and comprehending "no-doubt" liability in order to persuade insurance companies and the court if you file a case against the at-fault motorist.
Can I Still Seek Compensation Even Though I Shared Fault in Causing the Car Accident?
Yes, even if you were somewhat to blame for your injuries or property damage, you can still seek compensation in Georgia. Georgia follows "modified comparative negligence" law. According to Georgia's Official Code: Title 51, Chapter 11, Section 7: If you share blame in an automobile accident, the damages you receive will be reduced based on your level of fault. However, to claim damages, your proportion of blame must be less than 50%. For example, if you were 20% at fault and the jury awarded $500,000, your compensation is lowered to $350,000.
Georgia's Statute of Limitations for Auto Accident Lawsuits
Georgia state regulations impose tight time constraints for filing car accident claims. As a result, it's critical that you contact a car accident lawyer near you as soon as possible. According to Georgia's statute of limitations for personal injury and property damage, you have two years from the date of the accident to file a lawsuit.
This time limit, however, can be influenced by several circumstances. So, if you are hurt on Riverdale roadways, please contact our lawyers right away.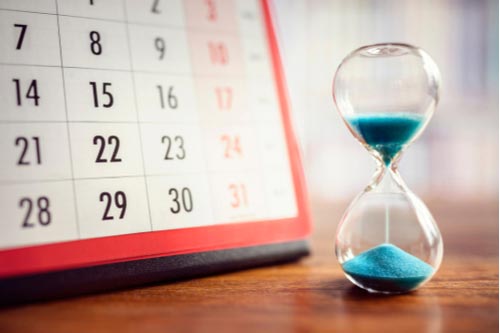 How Can a Riverdale Car Accident Lawyer Help Me File My Insurance Claim?
Auto insurance is almost certain to play a crucial part in any case filed following a car accident. Georgia requires drivers to have certain minimum levels of coverage to operate vehicles on Georgia roads and highways lawfully. An auto accident lawyer in Riverdale understands the many coverage options available on your insurance, which may make the claim process more straightforward.
Our lawyers will:
Review your policy and walk you through exactly what type of coverage your policy has and the amounts for each
Call the insurance companies to file the claim
Handle all communication with insurance adjusters and other representatives
Save all documentation related to your auto accident and insurance claim
My Car Accident Claim Was Denied – What Next?
Even if you have the proper coverage, your insurance company may limit your compensation in specific cases. In these cases, a lawyer can advise you on whether you should file a dispute claim against your carrier.
Many individuals overlook the reality that insurance companies are for-profit enterprises that will go to great efforts to locate loopholes in your contract or distort the facts of your claim in order to avoid payment. Don't be concerned if your claim was denied or if you were offered an unfair settlement.
Call us! Our legal staff has extensive expertise working with insurance companies and is a staunch champion for our clients. We will submit an appeal for your insurance claim and seek the maximum compensation amount you are entitled to.
Do I Have a Case?
A common question about auto accident claims at the Humphrey & Ballard Law is: "Do you think I have a case?" To determine if you have a case, we must first analyze the facts of your car accident case, which we can only do if you come in for a free, no-obligation consultation. Understanding the facts and circumstances surrounding your crash can assist us in determining if you have a case. This way, our lawyers can devise a unique plan to make sure your case proceeds smoothly and leads to a swift and fair settlement.
What if the Other Driver is Underinsured or Does Not Have Insurance?
The Riverdale car accident attorneys at Humphrey & Ballard Law can assist you if you are involved in an auto accident in Riverdale or South Fulton with an uninsured or underinsured motorist. In situations involving uninsured drivers, car accident victims in Georgia typically have three choices for obtaining compensation:
From their own insurance company
Through underinsured/uninsured motorist coverage
Filing a suit against the at-fault driver
Contact Humphrey & Ballard Law to learn more about your options after a crash involving an uninsured motorist and how we can help.
How Can I Obtain an Auto Accident Report in Riverdale?
Following an automobile collision, the investigating police officer who arrives at the crash location will compile a police report. The report includes an overview of the accident's details. It will also contain the officer's expert judgment on how the accident occurred. Police reports are critical in assisting attorneys in determining fault.
All car accident reports produced by police officers of the City of Riverdale can be collected at the Riverdale Police Department, 6690 Church St, Riverdale, GA 30274, in the Records Lobby. The cost of an accident report is $5, and the report will be ready for collection four days after the report has been taken.
NOTE: Only individuals involved in the car crash or a family member can pick up a copy of the accident report.
Types of Car Accidents We Handle
Our Riverdale car accident attorneys have handled practically every sort of automobile accident case imaginable, but the following are the most common:
Regardless of the type of accident you experienced, we can help. Our Riverdale car accident lawyers have successfully handled all types of car accident claims and are ready to assist with your case.
Talk to a Car Accident Attorney in Riverdale Now
At Humphrey & Ballard Law, we understand the stress you've been through since your auto accident. You're in pain, out of a job, sad, and unsure how you'll deal with life after the collapse. On top of that, you have to interact with insurance providers, which is tricky due to your physical constraints.
Our Riverdale car accident lawyers are prepared to fight for you. We have the resources, expertise, and commitment to bring you the justice and compensation you deserve. Do not hesitate to call 404-341-0499 for a free initial consultation!